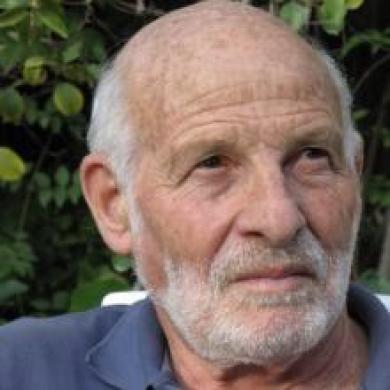 The Work Goes On
Reuben Gronau on his many contributions to Israeli economic policy
Reuben Gronau, Professor of Economics Emeritus at the Hebrew University at Jerusalem, joins the podcast to talk about what inspired his interest in labor economics and his many contributions to Israeli economic policy.
In this episode, Gronau and Ashenfelter discuss:
Gronau's childhood in Tel Aviv and his decision to leave Israel to study economics at Columbia University.

How Jacob Mincer and Gary Becker influenced Gronau's dissertation on the value of time and its relation to transportation.

Gronau's research on women's labor force participation in Israel, specifically how to measure the value of time for female workers and what affects a woman's decision to either enter the labor force or stay at home.

 

Gronau's time serving on a monetary policy committee in Israel and how he helped set phone, water, and electricity rates in Israel.

Gronau's perspective on the drivers of income inequality in the U.S., Israel, and elsewhere.
Gronau earned his Ph.D. at Columbia University in 1967. "The Work Goes On"—a podcast produced as Princeton's Industrial Relations Section (IR Section) celebrates its 100th anniversary—is an oral history of industrial relations and labor economics hosted by Princeton's Orley Ashenfelter.
—
References:
Ben-Basaṭ, Avi, Reuben Gronau, and Asaf Zussman. "The Israeli Economy, 1995-2017: Light and Shadow In a Market Economy." Cambridge, United Kingdom; Cambridge University Press, 2021.
Gronau, Reuben. "Wives' Labor Force Participation, Wage Differentials and Family Income Inequality: The Israeli Experience." Liege, Belgium: IUSSP, 1981.
Gronau, Reuben. "The Value of Time In Passenger Transportation: The Demand for Air Travel." New York: National Bureau of Economic Research; distributed by Columbia University Press, 1970.